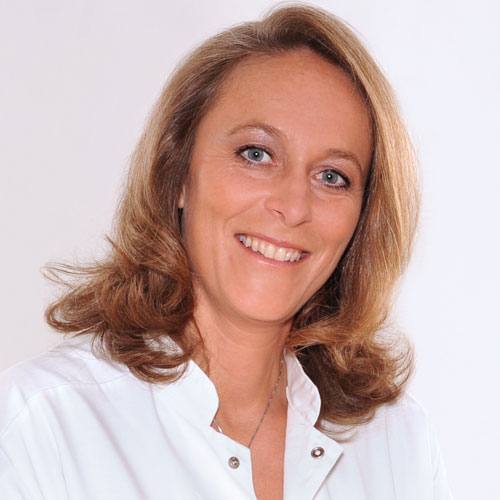 Dr. Pernille Knudtzon is one of Europe's most pioneering medical practitioners. From her base in the south of Spain she has helped countless people overcome serious conditions through the use of powerful natural therapies, backed up with extensive medical knowledge and a lifetime of study of health and wellbeing.
Her lifelong mentor, Inger Marie Haut, was one of Denmark's leading nutritionists, widely published and well respected a long time before health through nutrition became fashionable.
Pernille went on to qualify as a medical practitioner but kept a keen interest in complementary therapies, training in acupuncture, energy medicine, Live and Dry Blood Microscopy, NLP and nutrition. Having refined her skills helping patients at the clinic and through intensive work at a health farm in rural Andalucia, Pernille now dedicates her time in Vitafakta Health Clinic to consultations, lectures, workshops and retreats about Alkaline Living – Back to Basics and Medical Thermography – a non invasive, safe and radiation free physiological scan of the body. She believes that sometimes "education is better than medication" – we can improve and take responsibility of our Health.
Health is a choice – you can make the difference
My Mission
My Passion for Natural Health and Biological Medicine goes back to my childhood. At the age of 9, I was cured of severe allergy and hay fever by my colleague and mentor for many years Inger Marie Haut and Poul Holm in Vitafakta Health Clinic in Denmark. Since then I have an interest in preventive medicine, and that mind and body affects each other. My own allergy was bad, but it was cured with herbal medicine, diet and good practical advice on how I could "manage my sensitivity". Especially in periods of stress later in life, where echoes of allergy volunteered, did these exercises and practical advices come to benefit.
During medical school, I added the medical knowledge of complementary and alternative medicine, and studies of reflexology and meridians in 1984 – this led to multiple courses in Chinese medicine and acupuncture. Throughout the years, interest in the Chinese medicine has elaborated, and I have regularly attended classes and put on my "Chinese glasses" to look at symptoms such as life–imbalances and diseases, from the yin / yang perspective.
In the old days in China the doctor was paid to keep patients healthy. When the people of the village were healthy, food and shelter was there – and the doctor was paid in kind. When people were sick, they could not feed one another nor the doctor! So it was all about keeping people healthy! This is a health-building approach, which is an important building block in the clinic. It has been and is rewarding to have "a foot in both camps" and thus be able to deal with imbalances / diseases / lifestyle balance both from a Traditional Western Medical and from an Eastern Medical approach.